"Partner in your choice"
This is our motto this is our mission this is DASIT group
Mission Statement
We strive to be the point of reference within the Research, Industrial and Clinical fields.
We bring our own knowledge in all our dealings.
We offer the commitment and the ability to provide today the tomorrow's need of our customers
We privilege long-term strategic decisions
Ethical and clear relationships in all our business
Continue to grow together as true "partners"
The holding DASIT Group controls one company operating in IVD (In Vitro Diagnostics):
Additionally, two companies serving the research, analitycal and industrial laboratories, and production needs:
CARLO ERBA Reagents S.r.l.
FASTER S.r.l.
---

Born in the Laboratory and for the Laboratory

AXA Diagnostics S.r.l., with its highly qualified staff, is committed to ease the job of Labs, offering a wide range of Products, Systems and Services for the "disease management", with particular focus on autoimmune diseases
Products
SkyLAB 752™ analyzer, able to process kits with ELISA and IFA technics at the same time
Elisa & IFA Autoimmune Products
Hemoagglutination Autoimmune Products
Immunoblot & Immunodot Autoimmune Products
Immunoquick™
Latex Agglutination Autoimmune Products
Real Time detection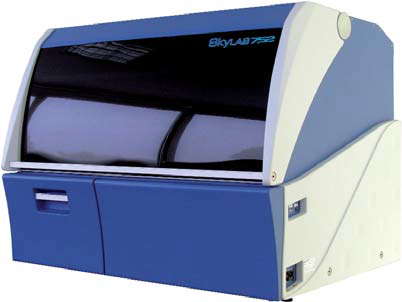 More information at AXA Diagnostics Web Site
---

Molecular Biology, Cell Biology, Labware and Chemicals for Laboratories and Industry
Since 1853
CARLO ERBA Reagents is active in 3 business areas strictly related one to the other, in order to provide a complete service to the customers, as a real "partner":
• CHEMICALS: products dedicated for the academic laboratory and the industry
• CELLULAR AND MOLECULAR BIOLOGY: high technical content products for the research labs
• LABWARE: a large variety of different products to meet any laboratory needs
More information at Carlo Erba Reagents Web Site
---

Laminar air flow and wide range of laboratory equipment
Since 1984
Leading European manufacturers of LAF equipment and systems
Export department: 6 employees
R & D department: staff of 11 engineers
Manufacturing department: 57 employees
All FASTER products are manufactured according to the regulations currently in force. Microbiological Safety Cabinets are certified, from LNE-France and TUV-Germany, according to the EN12469:2000 standard.
Products
Laminar airflow and microbiological safety cabinets
Cytotoxyc drug safety Cabinets
Ultra-low freezers
Isolators for cytotoxic application and sterility test
Bespoke laminar flow units for industrial applications
Fume hoods (molecular, partial and total exhaust)
Laboratory benches
More information at Faster Web Site